Getting your message across to millions of shoppers
A terrific way for brand awareness advertising or just to get your name out there through a range of media options including Large Format Banners, Digital Shopalites, TV Screens  or even Pop UP Decals.  Engage with shoppers and get your message across with many eye catching experiences.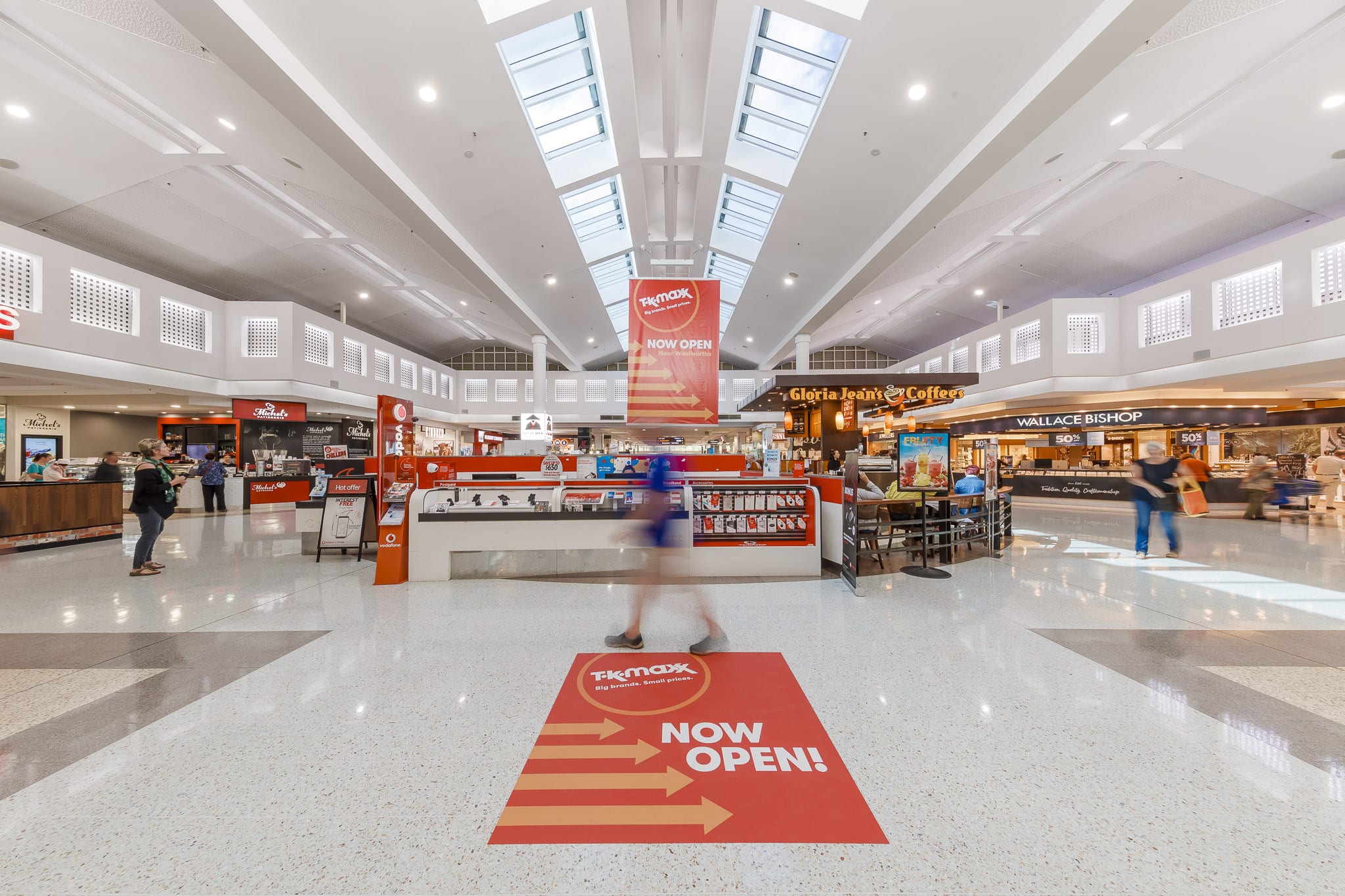 Pop UP Decal
Door decals are designed to capture customers approaching entry and exit doors, or floor decals that are strategically placed with great visibility through high traffic mall areas. Both formats work well together to get your brand across.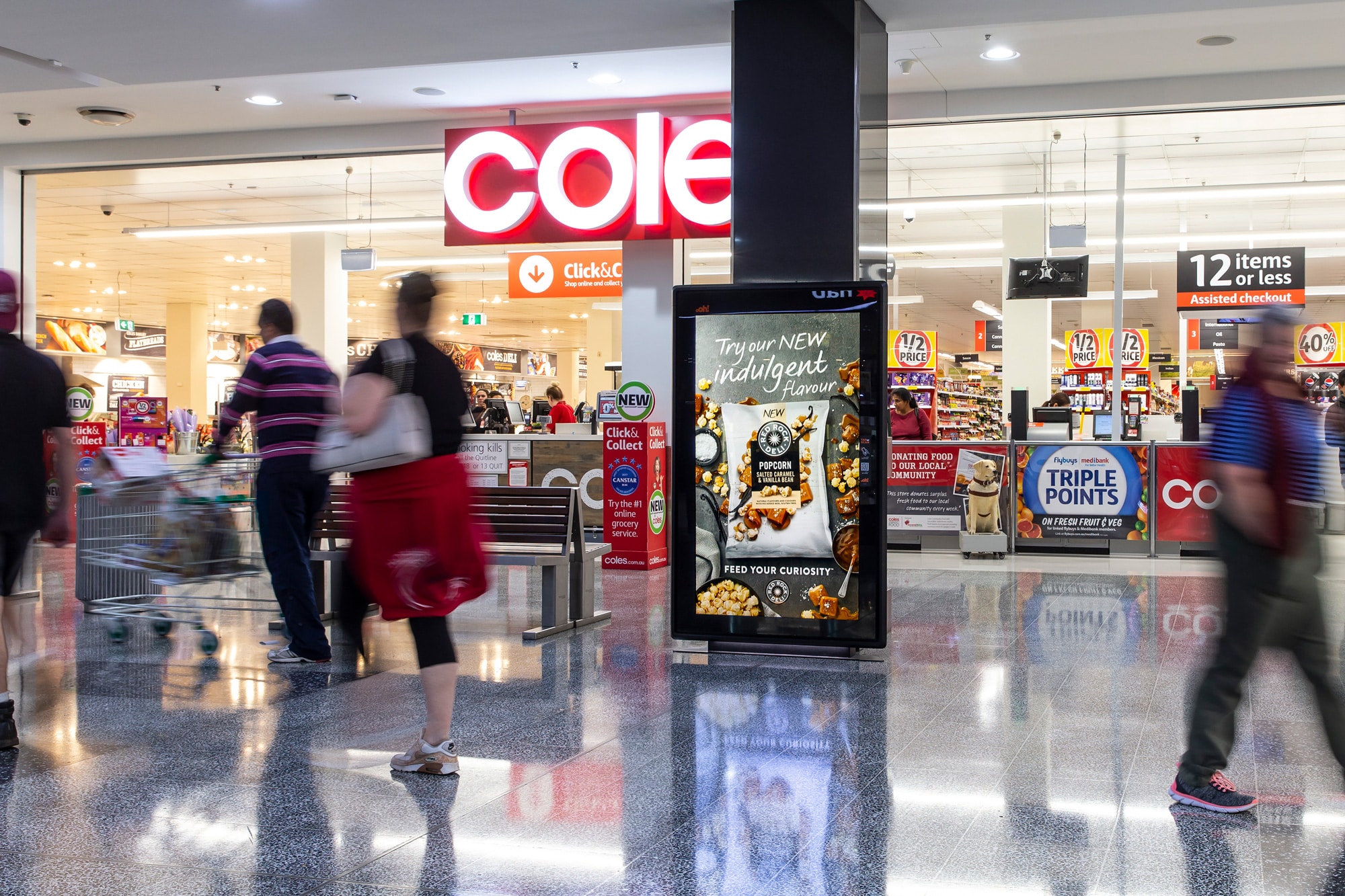 Pop UP Shopalite
Shopalite panels are situated across all our 20 centres delivering high impact brand reach in digital and static formats.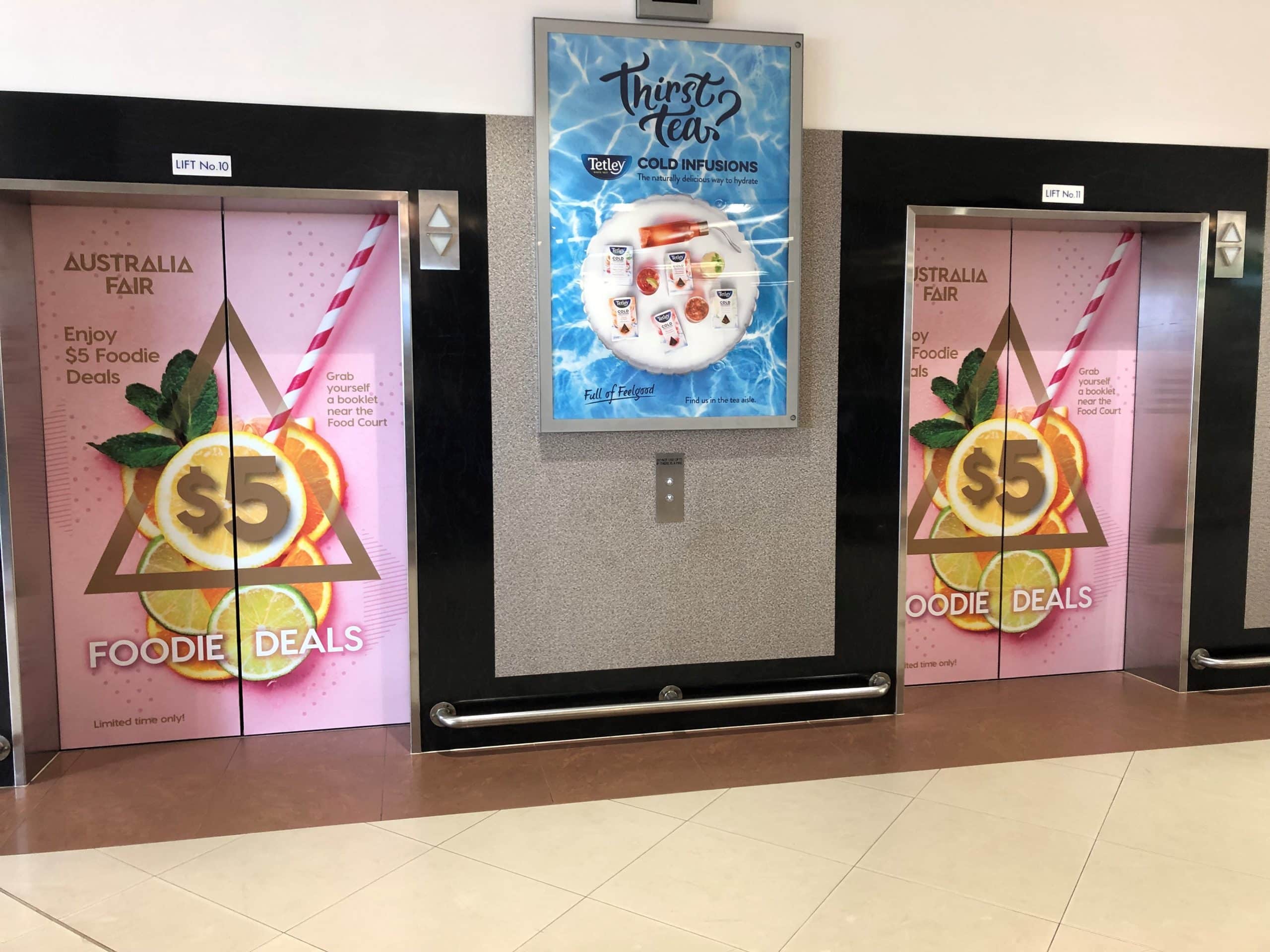 Pop UP Signage
A number of other brand and media opportunities are available such as lifts, travelators, escalators, and food court tables tops.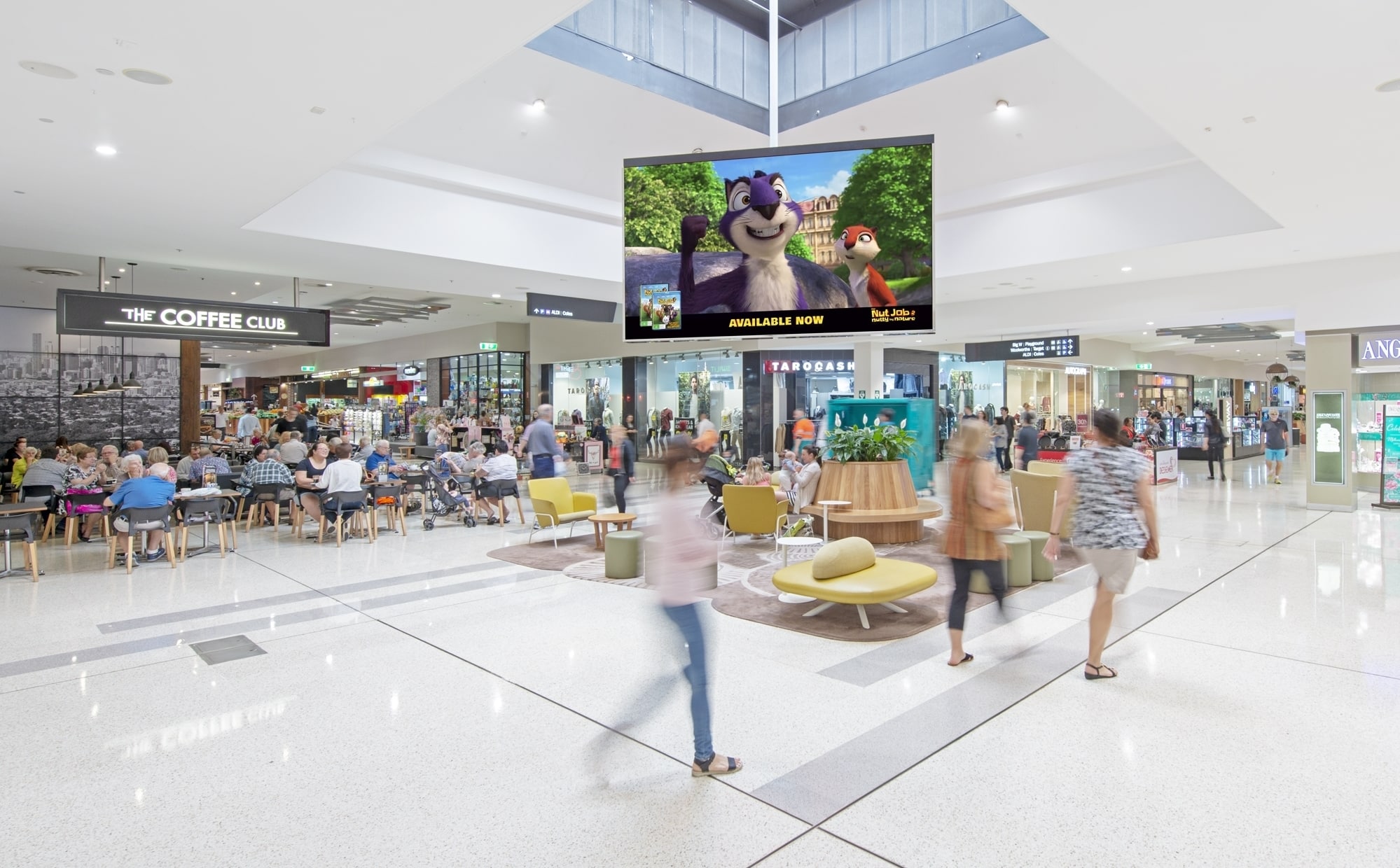 Pop UP Digital Media
Connect with customers via our Landscape Digital TV Screens. Located in prime position designed to create a cinematic experience with customers.